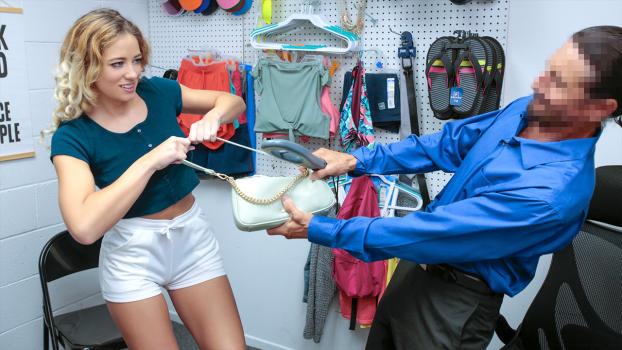 River Lynn - Caso No. 7906153 - Bent Over Blonde
Released: July 21, 2021
Security officer Tommy Gunn brings blonde suspected thief River Lynn to the backroom after catching her on tape trying to steal some merchandise. River denies everything but officer Tommy still performs a strip search, finds the stolen merchandise inside her purse, and proceeds to bend her over the table to do a deep cavity search!